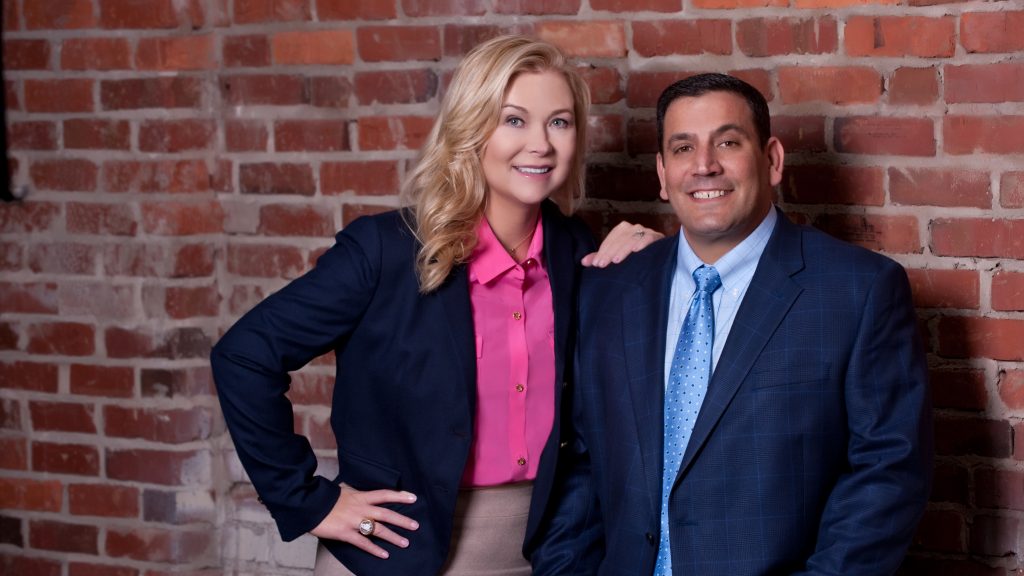 Join us in our vision for your next PERFECT Real Estate transaction.
Honest Answers.
Outstanding Customer Service.
Impeccable Negotiating Skills.
Deadlines met.
Exceeding your expectations.
Happy Clients at closing.
Trust when you refer The Norman Group to your friends and family.
Jill & Brian are third generation natives to Greenville/Spartanburg and are committed to FAMILY.
Our active family life is centered around raising our two sons in the historic and thriving Augusta Road community volunteering at school and sports programs.
Experienced with relocating families to the Upstate, our foremost desire is to help others with their dream of home ownership.
Jill was recently honored by Berkshire Hathaway HomeServices C. Dan Joyner REALTORS receiving Leading Edge Society Honor – Top 7% of Berkshire Hathaway HomeServices Network.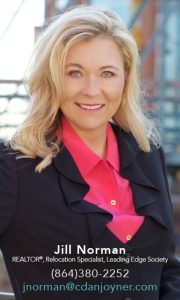 Living in Greenville, SC for 20 years, I have had the pleasure of helping home buyers and sellers with their real estate needs especially those relocating to the area needing assistance in learning all the wonderful qualities of Greenville. I specialize in YOU, no matter what your stage in life, advising you as I would a family member. I have been described by my clients and friends as loyal, trustworthy, compassionate, professional, knowledgeable, and a person who gets things done. My husband, 2 sons and I live in the heart of Augusta Road in walking distance to the coveted Swamp Rabbit Trail and Downtown Greenville, SC. I know all markets in Greenville and I am familiar with all school districts, including private school options, plus kid's sports programs, as well as the market trends for our growing city. In 2017 my husband Brian and I, formed the Norman Group to better serve our clients with their real estate needs.
In 2016, I am honored to have sold 19 units and sold over $6.5 million in total sales. Awarded the Leading Edge Society which is the top 7% of the Berkshire Hathaway HomeServices Network and named one of the top producers in the Augusta Road office and top 25 of the C. Dan Joyner Company. I am looking forward to working with you.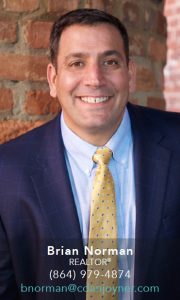 Brian is exceptionally well-respected in the Greenville/Spartanburg area not only for his  high ethical standards and uncompromising integrity, but for being an honest, hard-working family man who does everything in his power to ensure his client's success and satisfaction. His family heritage with deep local roots in the vibrant downtown and Augusta Road community, joining his wife Jill to form the Norman Group is a a fulfillment of a vision for your next PERFECT Real Estate transaction.